4D Paint
Compatible with R20, R21, S22.118+, R23.110+ and S24 on both OSX (Intel and M1) and Windows
Includes the following
4D Paint Brushes

Paint with stamps
Paint with stencils

Material View

Create new materials
UV map uvs
Transfer UVs, and the textures, to new materials
select edge uvs
Transfer data from sculpt layer to textures
Add channels and layers across multiple materials simultaneously for an object.

Layer View

View and create layers using a photoshop style layout view.

Samp Stencil View

A Stamps and stencils view based on set folders on disk.
Works with painting and sculpting tools.

Texture View

View multiple material textures, and their uvs, on the currently selected object.

Vector Graphics System
License locked to your hardware.
Comes with Painting and Vector layouts
Full documentation can be found here.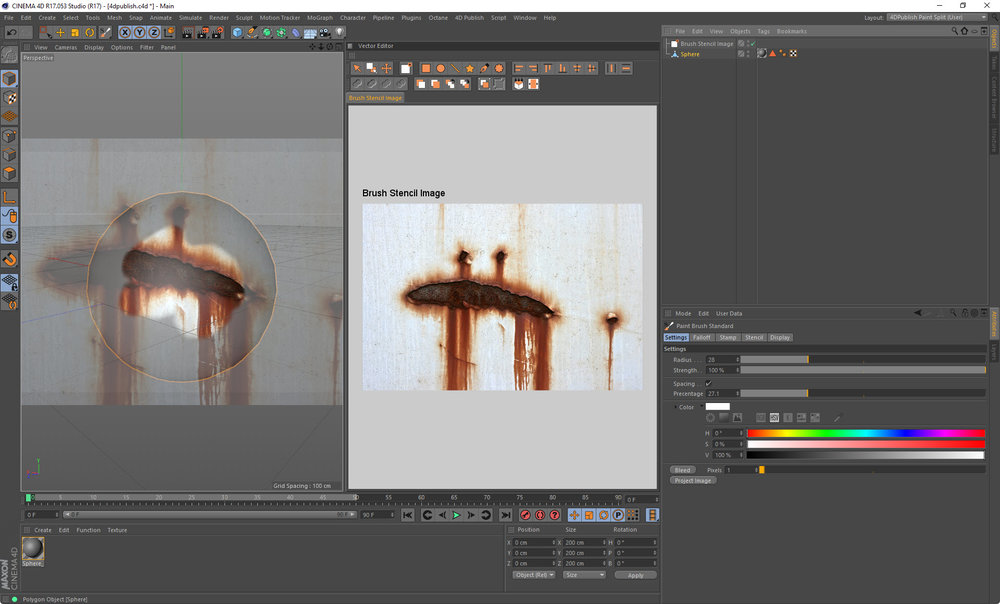 ---
OVERVIEW
Paint with a sculpting style workflow to paint using stamps, stencils and symmetry.
Lets you work in a UDIM style fashion
Has new views to work with materials and bodypaint layers in a Photoshop style way
Use the content browser with all sculpt based brushes to easily let you set your working stamp and stencil.
Includes a faster vertex painting brush to let you paint smoothly over millions of polygons with no delays, as well as project stencil and stamps directly onto your vertex maps.
Texture transfer and remapping features to move UVs from one space to another and keep all your painting detail.
UV mapping tools
Includes a vector graphics system for creating animated materials
And a whole lot more
---
Plugins included in 4D Paint
---
Preferences and Layouts
Under Edit->Preferences you will find a "Plugins 4D" section. From here you can set the settings for all the 4D Paint tools

In Samp Stencil View you can set your stamps and stencils folder locations
In Material View you can specify your default texture resolution when creating new channels and layers.

Make sure to install the layouts from the Zip file into your Cinema 4D/library/layout folder.
---
---
---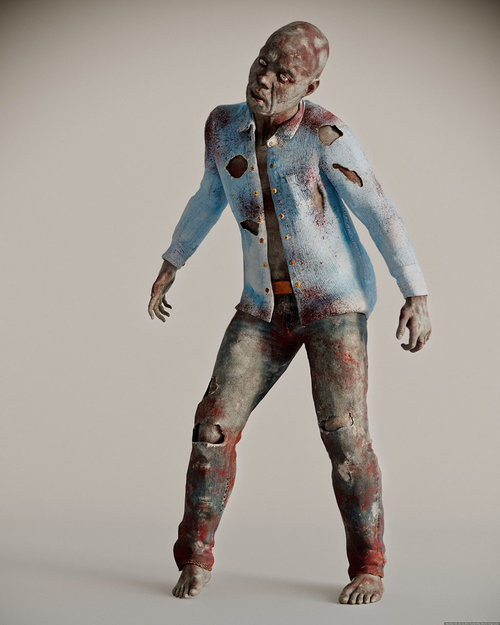 Wardrobe Zombie
By Elise Tak (www.elisetak.com)